The GRAYWORKS product line was developed as a joint venture between Rainwater Management Solutions and Critical Flow. This partnership has been instrumental in establishing the viability of decentralized wastewater reuse and rainwater harvesting in the United States over the last twenty years.
The GRAYWORKS product line is designed for commercial facilities such as mixed-use developments, resorts, dormitories, corporate campuses, and office buildings. For our clients, the GRAYWORKS system reduces water use, saves money, and doesn't break their budget or stress their facilities staff.

Modular Biological Treatment and Reuse
The GRAYWORKS treatment and reuse product line integrates industry-leading biological treatment with a modular scalable design.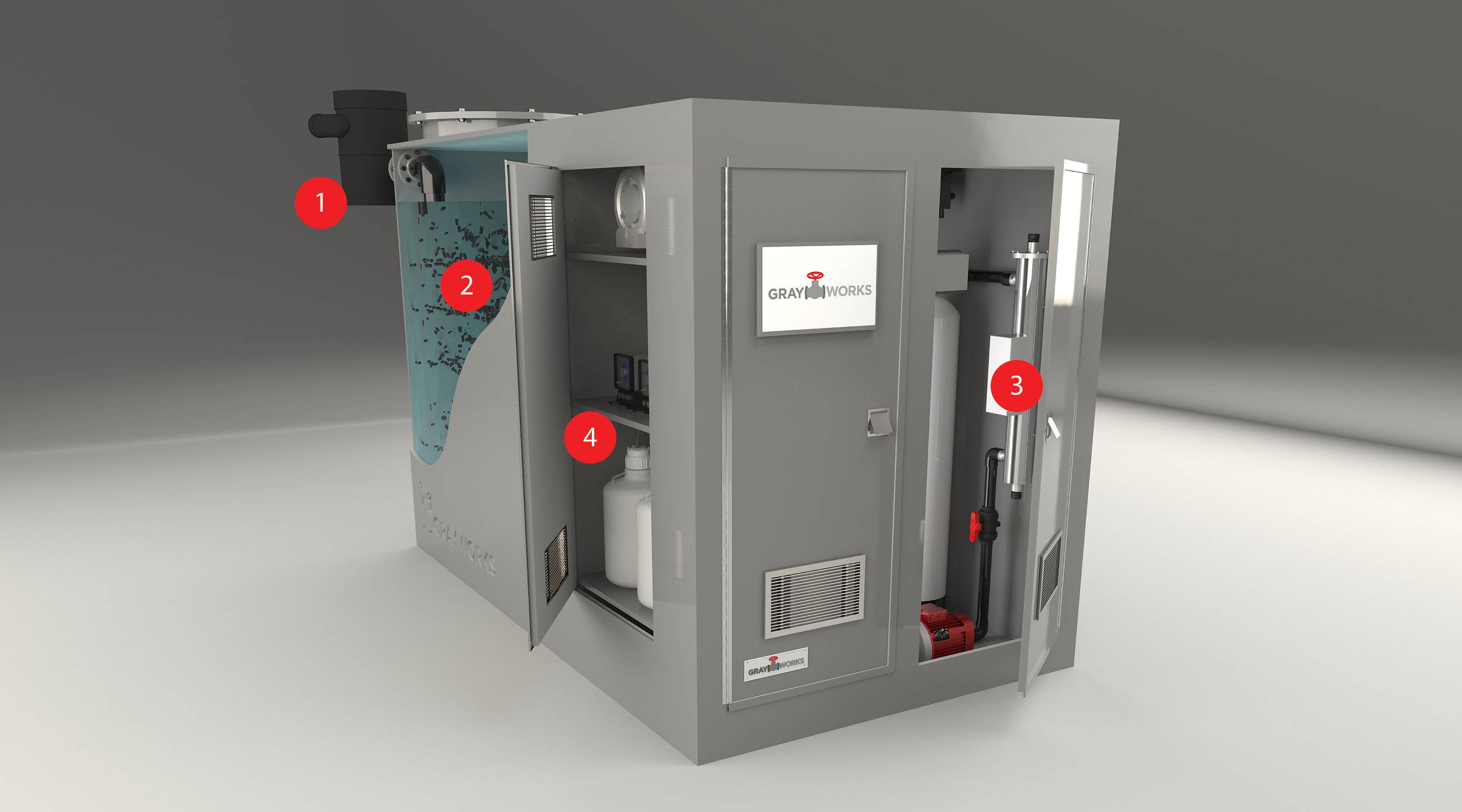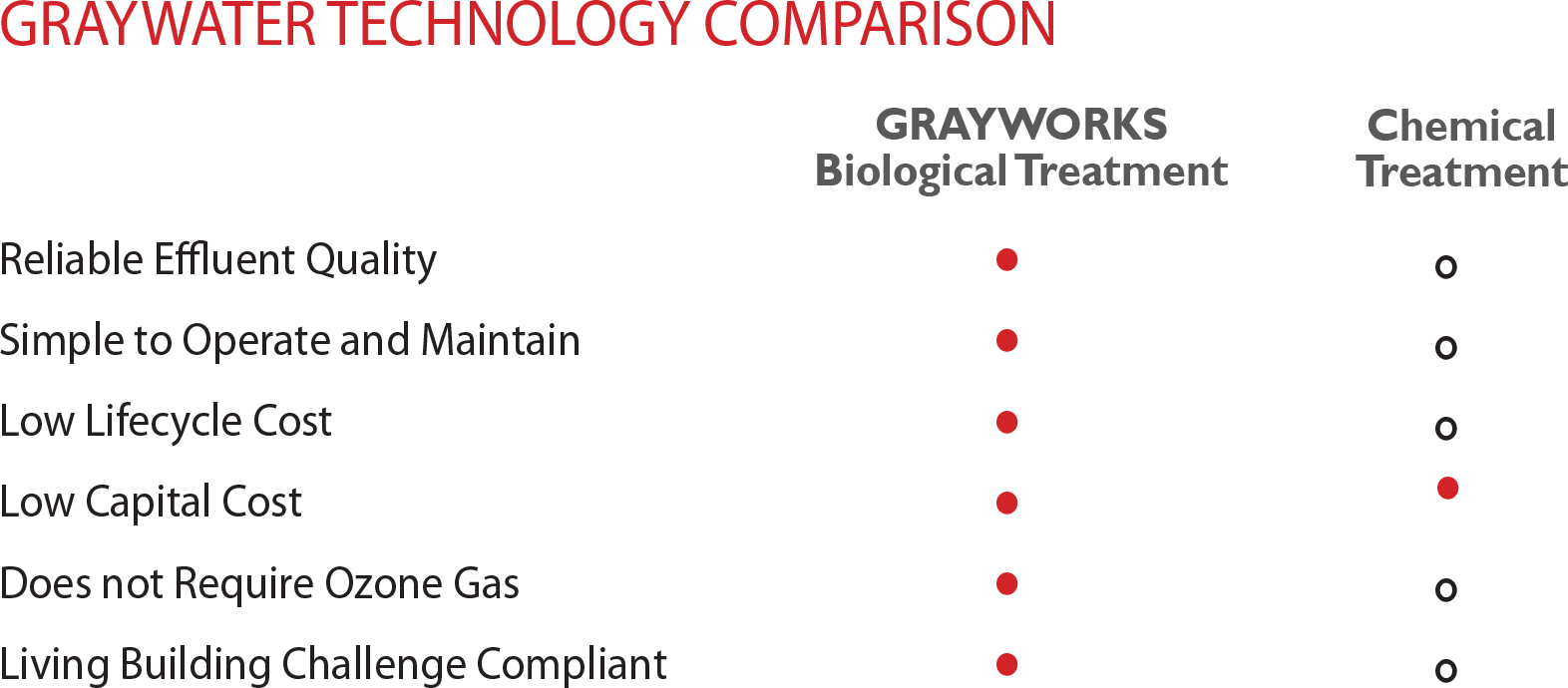 Lint and hair are removed directly through a self-cleaning screen and then flushed to the sewer. The screen can be mounted directly to the system or with a remote pump station depending on site requirements.
Step 2: Biological Treatment
Pollutants are biologically degraded by microorganisms living on the patented surface-active treatment media creating a robust treatment that responds to variations in influent flow and quality.
Filtration removes suspended solids and Ultra Violet light disinfection eliminates any pathogens. The filtration system is self-cleaning and backflushes debris to the sewer. All equipment is secured within the cabinet.
Optional dye and chlorine systems can be included depending on project requirements. Dosing pumps, chemical storage, and spill containment are provided in the integral chemical cabinet
All municipal and commercial wastewater reuse systems rely on biological treatment to remove dissolved pollutants but many graywater systems still utilize unreliable chemical treatment processes. GRAYWORKS incorporates a proven biological reactor design that efficiently removes dissolved organic materials and naturally responds to changes in flow and concentration.
The GRAYWORKS system is the first modular graywater system to incorporate all aspects of graywater treatment into a single unit that includes biological treatment, filtration, disinfection, project-specific polishing, and online instrumentation in a secure enclosure. The modular design significantly reduces installation costs.
The GRAYWORKS product line is scalable to provide cost effective reuse across a wide range of sizes and applications. System design can incorporate project specific.
*See below for "standard" sizes for the modular graywater units. If desired specifications differ from those below, please contact us at 1-866-653-8337.Text
*NOTE: DIMENSIONS MAY VARY BASED ON THE DESIRED SUPPLIED FLOW RATES AND INFLUENT CHARACTERISTICS REQUESTED FROM THE UNIT
FOR MORE INFORMATION, PLEASE CALL 1-866-653-8337