Stormwater solutions for commercial, industrial and residential applications.
Advanced Drainage Systems (ADS) and Rainwater Management Solutions (RMS) are working together to provide turn-key Stormwater and Rainwater solutions for commercial, industrial, and residential applications. They're able to provide sustainable and high-quality systems for stormwater and rainwater management by combining the knowledge and experience each company has acquired in their respective industries. More than 50 years ago, ADS introduced pipe solutions with lightweight construction for easy handling, high resistance to corrosion and strength and durability.
Managing Stormwater can help meet regulatory guidelines by utilizing the following methods:
Volume Reduction - by retaining stormwater on site

Rate Control - slowing water discharge to the drainage system which mitigates flooding and erosion

Water Quality - By applying pre-treatment to address contaminates of concerns (i.e. filtration for gross solids, phosphorous, metals and oil/grease)

Reducing the capacity and size of on site detention measure
Stormwater Vs. Rainwater
Stormwater: Natural precipitation that has contacted a surface at grade or below grade and has not been put to beneficial use. (ARCSA/ASPE/ANSI 63-2013 Rainwater Catchment Systems)
Rainwater: Water from natural precipitation from the atmosphere that lands on any man-made or natural surface that is not contaminated by use. (ARCSA Rainwater Harvesting Manual 2015
STORMWATER MANAGEMENT PRE-FILTRATION
Bay Separator Stormwater Separator
Efficiently and effectively treat stormwater by separating debris and trapping pollutants before they enter the waterways

Efficiently and effectively treat stormwater by separating debris and trapping pollutants before they enter the waterways.The BaySeparator is a unique hydrodynamic storm water treatment device that is an ideal solution for debris and pollutant trapping.The BaySeparator consists of two standard precast manholes and the BaySeparator unit. The two manholes allow for the removal and storage of pollutants, while the BaySeparator directs the flow of water to provide the most efficient treatment possible. Standard manhole units are available in 4-foot (1.22 m), 5-foot (1.52 m), 6-foot (1.83 m) and 10-foot (3.05 m) diameters, 5-foot (1.52 m), 6-foot (1.83 m) and 10-foot (3.05 m) diameters, however the primary and storage manholes may be tailored to suit any specific site conditions necessary.

Removal of TSS, trash, oils, and hydrocarbons

Dual manhole design limits re-suspension

High bypass flow rates

Short lead times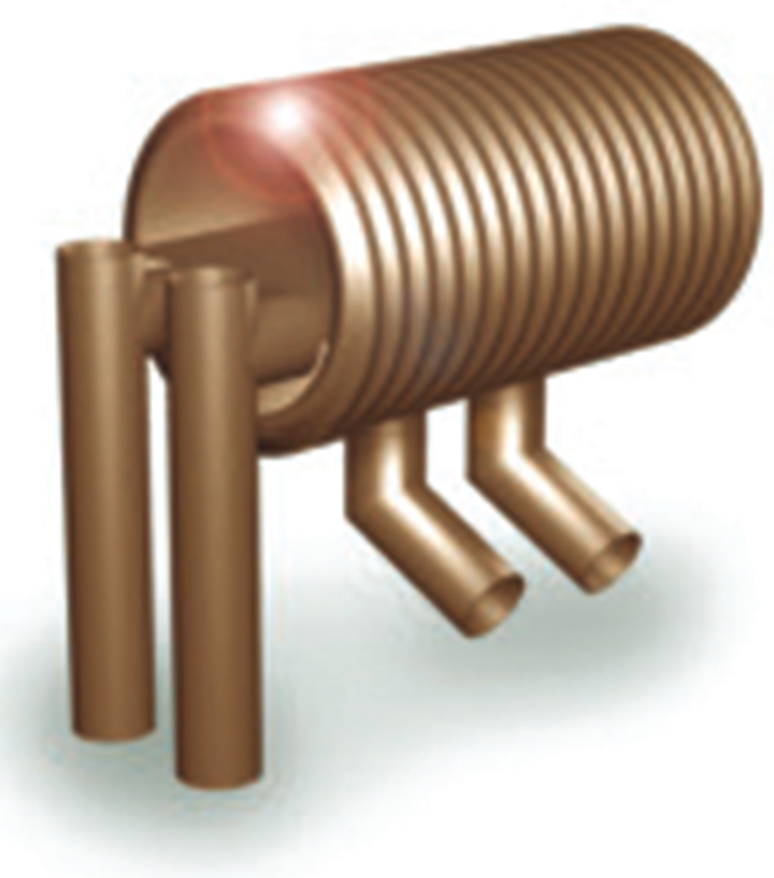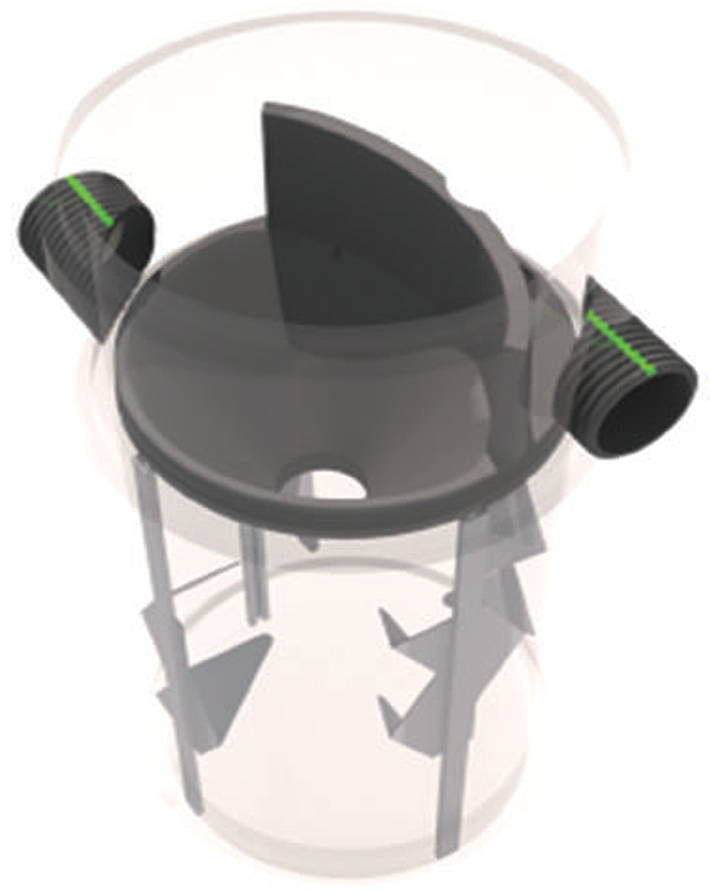 Barracuda™ Stormwater Separator
Protect water quality and remove total suspended solids.The Barracuda is market-changing, stormwater quality technology. A high-performance, vortex hydrodynamic separator, the Barracuda removes total suspended solids (TSS). KEY FEATURES:
Single manhole design

No elevation loss between the inlet and outlet

Flexible inlet/outlet positions (not just 180 degree orientation)

Internal bypass for inline installation (where applicable)

Internal bypass for inline installation (where applicable)

Revolutionary, patent-pending "teeth" mitigate turbulence in the sump area to prevent resuspension of captured contaminants.

Easy maintenance using a vacuum truck or similar equipment.

Surface inspection and maintenance with no confined space entry
BayFilter™ Stormwater Media Filter
Stormwater Media Filter designed to remove sediment, phosphorous, metal, and other pollutants.
The BayFilter is a state of the art stormwater filter designed to effectively remove pollutants such as total suspended solids (TSS), phosphorus, metals, nitrogen, trash and hydrocarbons. The compound spiral media configuration allows for a large filter surface area in a compact footprint. This configuration results in the most efficient and effective stormwater filter available in the marketplace. The BayFilter is available in multiple sizes, with multiple media configurations, to meet any flow rate and design consideration while targeting specific pollutants. AA BayFilter System is typically a concrete structure (precast vault, manhole, or cast in place structure) with a single or multiple BayFilter cartridges.
Approved by WADOE and NJDEP

Longest service life of any cartridge filter with the ability to treat over 300 pounds of sediment

Spiral design provides a large filter surface area

Ability to treat TSS, total phosphorus, dissolved metals, and other pollutants

Customizable systems

Customizable systems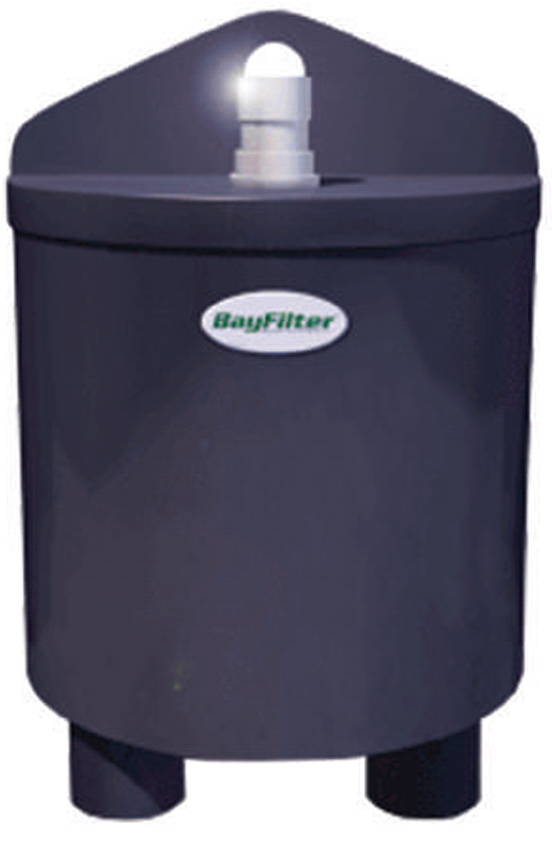 StormTech™ Chambers
StormTech Chambers make deals happen by reducing the overall installed costs of underground detention systems. Now you can meet the land-use requirements and overall budgets of your projects by utilizing:
The most cost-effective subsurface detention/retention system

High quality injection molded polypropylene chambers

The only chambers produced to ASTM standards

The only chambers designed to meet all the AASHTO requirements for live load and earth load design

Large storage volume per sq.ft. (StormTech can fit in similar footprints up to 60" pipe)

Lightweight chambers for easy construction and superior production rates for installation of underground systems underground systems

Nonproprietary pipe manifold design based on accepted engineering techniques to assure conveyance capacity for peak flows

Isolator Row is a filter fabric and is a technique used to inexpensively enhance TSS removal and provide easy access for inspection and maintenance by wrapping the fabric around one of the StormTech Chambers

Capabilities of adding non-permeable liner encasing chambers to create a detention system.