Rainwater Harvesting Controllers

RMS has developed custom PLCs to manage your rainwater reuse for you.
---
Rainwater Management Solutions is an approved UL 508a Panel Shop that builds, programs, and tests all RMS controllers in-house and can create a custom rainwater harvesting controller to fulfill a project's requirements.
RMS has developed two touchscreen Programmable Logic Controllers (PLCs) for the rainwater harvesting industry:
RMS 200 Controller: 10.4" Screen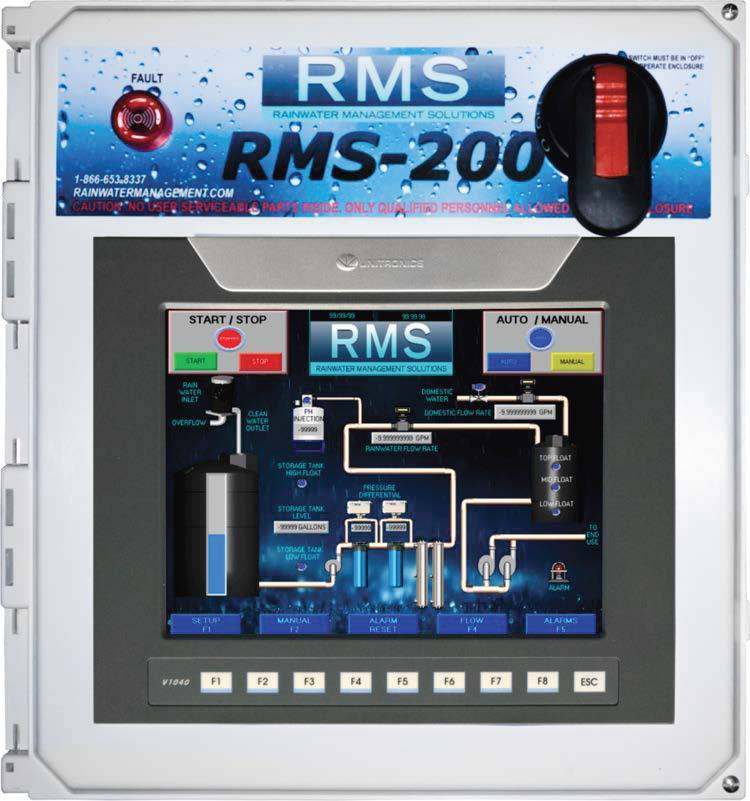 RMS 200 Mini Controller: 5.7" Screen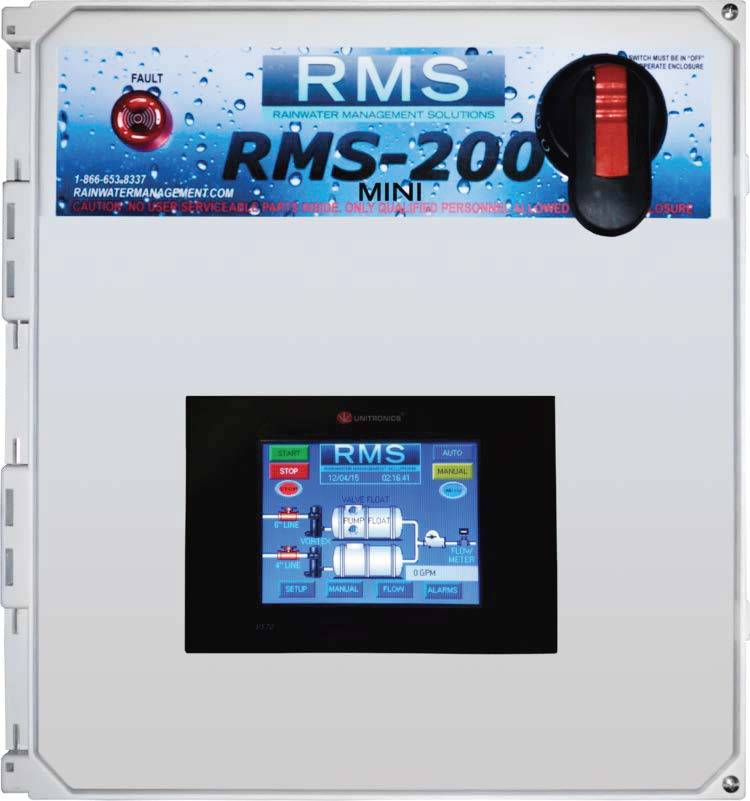 ---
These PLCs are the "brains" behind the more advanced rainwater harvesting systems, monitoring digital and analog inputs to control outputs or display information pertaining to the system. Controllers can integrate with building automation systems, allowing for remote monitoring of the rainwater system. Controllers have audible and visual alarms with an LED display.
In addition, we have developed several basic controllers to operate and monitor systems such as the RMS Run-Light Box. The RMS Run-Light Box is a simple, more conservative controller that provides indication lights for different faults within the system.  
RMS provides single point connection power distribution panels to minimize the amount of on-site high-voltage wiring that is required for projects. The electrician lands power feed in one panel for the entire system.  
RMS controller technicians and design team work with clients to provide custom solutions for rainwater harvesting systems.