RMS offers various style pumps to provide specific solutions for a project's applications and requirements.
Residential Pumping Systems
---
Recommended for high flow rates with low pressure
Easily accessible for maintenance and troubleshooting
Ability to pull water from available source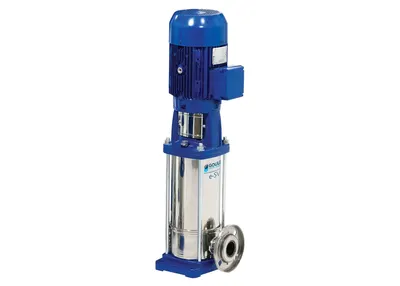 ---
Recommended for high flow rates and high pressure (high rise buildings)
Less likely to dry run
Easily accessible
Are typically vertical impellers
---
Efficient
Less likely to dry run
Impellers are constantly cool thus increases lifespan of pump
RMS builds custom, manufacturer-approved cooling jackets to house large submersible pumps and motors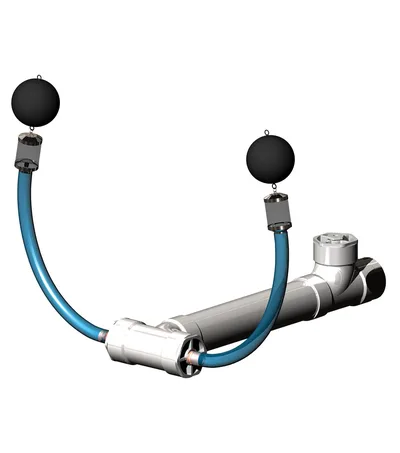 ---
Lower horsepower needed
Used to decrease/increase temperature
Used for solution injection
Allows for oxygenation of stored water  
---
RMS provides simplex and duplex booster pump skids when the desired flow or pressure needs to be increased and are ideal for flooded-suction applications. These skids include variable frequency drive, pressure tank, pressure tank connections, and a controller.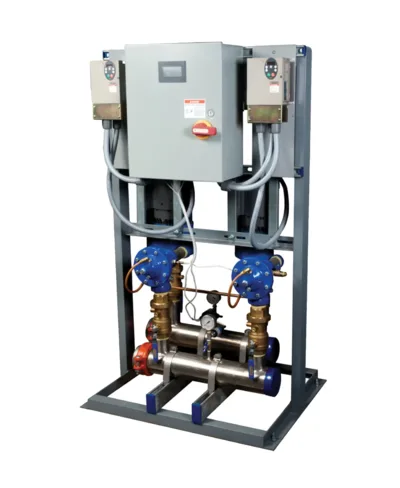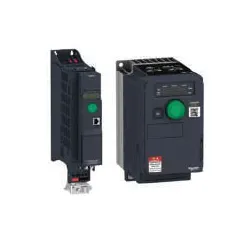 Variable Frequency Drives
---
RMS has partnered with industry leaders to develop a variable frequency drive (VFD) specifically for rainwater harvesting applications. A custom macro in the VFD reduces on-site startup to merely setting the desired pressure.
Please contact an RMS representative when selecting the right pump for a project.  
Critical Information needed when determining the right pump:
Flow Rate
Pressure or Total Dynamic Head (TDH)
Voltage
Phase