The RMS 200 Series Controllers are an affordable and complete solution to integrating your rainwater harvesting system.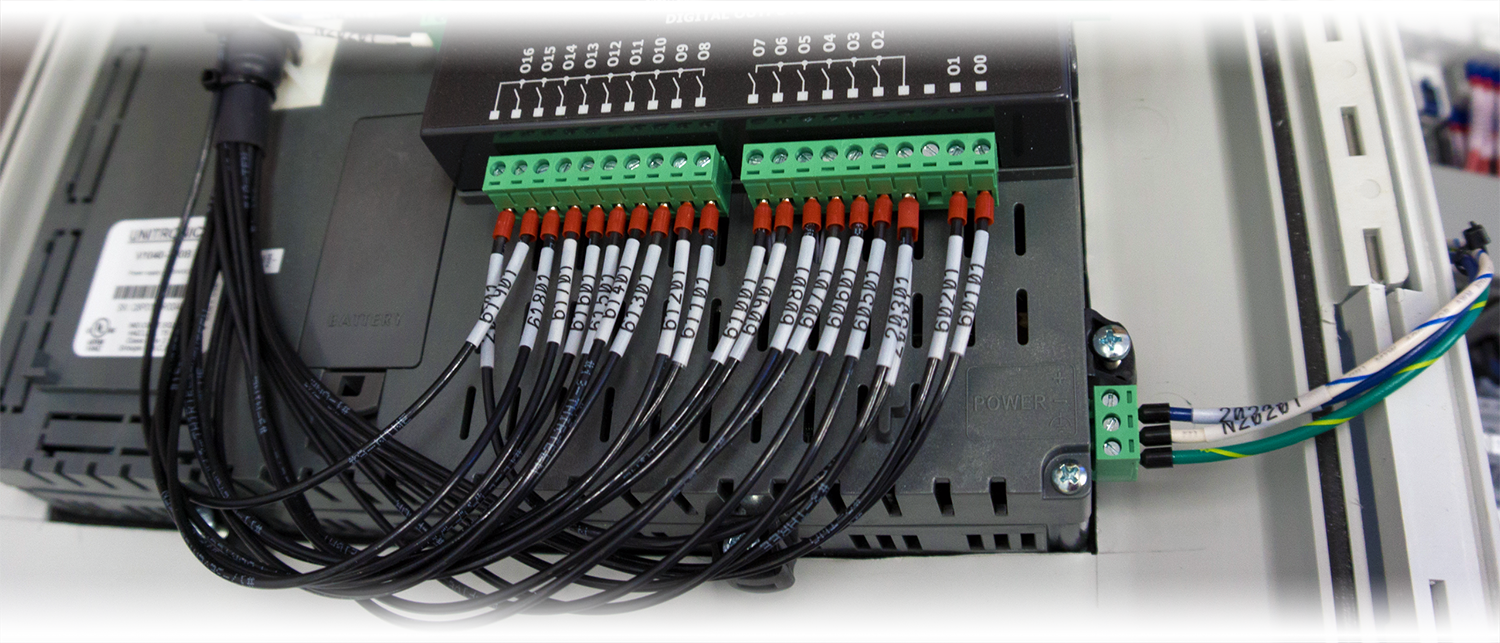 The RMS Rainwater Harvesting Controllers are specifically designed to operate RMS-designed rainwater harvesting systems. Controllers have audible and visual alarms with an LED display, and both the Series 200 Mini and Series 200 Controllers feature an intuitive touchscreen display. Controllers are pre-programmed to control the complete rainwater harvesting system.
RAINWATER MANAGEMENT SOLUTIONS IS AN APPROVED UL 508A PANEL SHOP. WE BUILD AND PROGRAM ALL OF OUR CONTROLLERS IN HOUSE AND CAN CREATE A RAINWATER HARVESTING CONTROLLER TO SUIT YOUR NEEDS.
Thanks!
This field is required
This field is required
This field is required
This field is required
This field is required
RMS Series 200 Mini Controller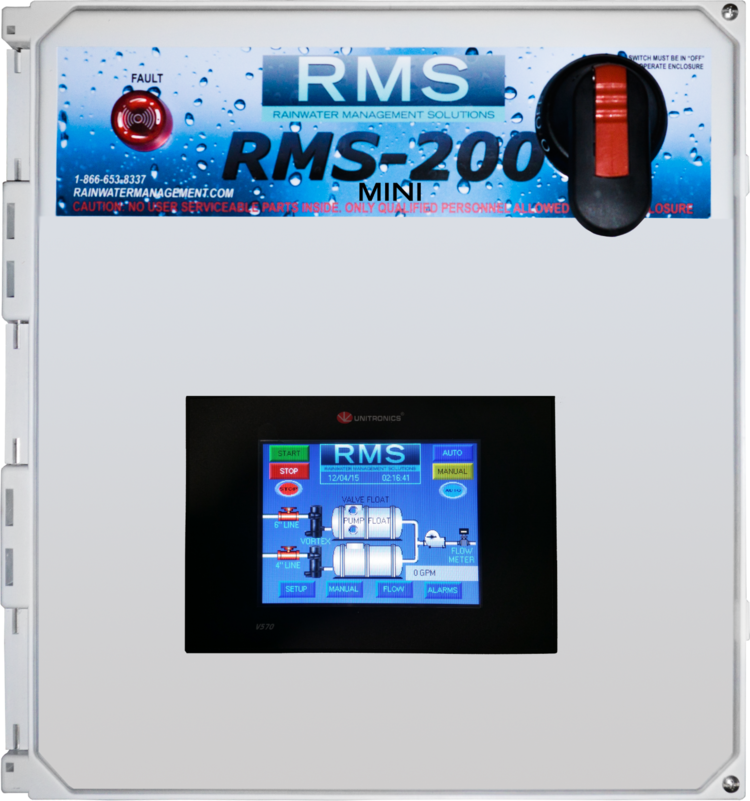 Please note: the RMS Series 100 Controller is no longer available for purchase.
RMS Series 200 Controller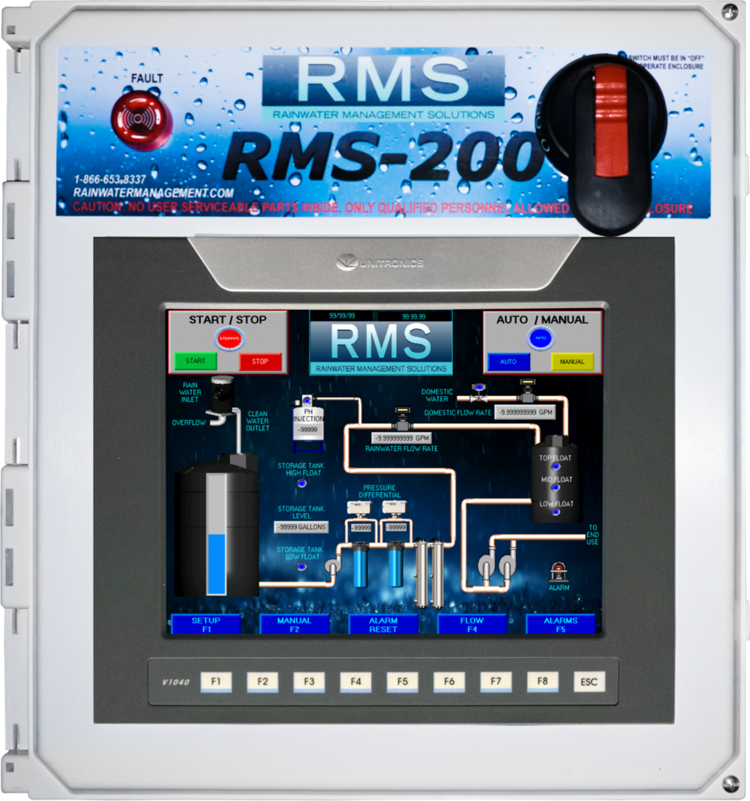 Smaller Rainwater Controllers
In addition to the more sophisticated rainwater harvesting controllers shown above, Rainwater Management Solutions also offers simpler versions such as the Run-Light box shown below. RMS has the ability to customize simple control panels with Run Lights for corresponding components and control outputs based on input statuses. Before you purchase an expensive, sophisticated rainwater harvesting controller that is nothing more than a simple pressure switch, contact our technical staff to determine which type of controller your rainwater harvesting system actually needs.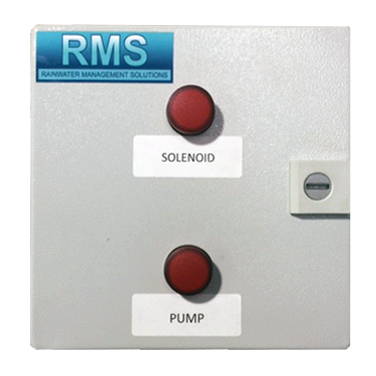 Call us at
866-653-8337
for more information on Rainwater Controllers and how one can be customized to suit your needs!